Poll: 63 pct. of Mexicans disapprove of Peña Nieto performance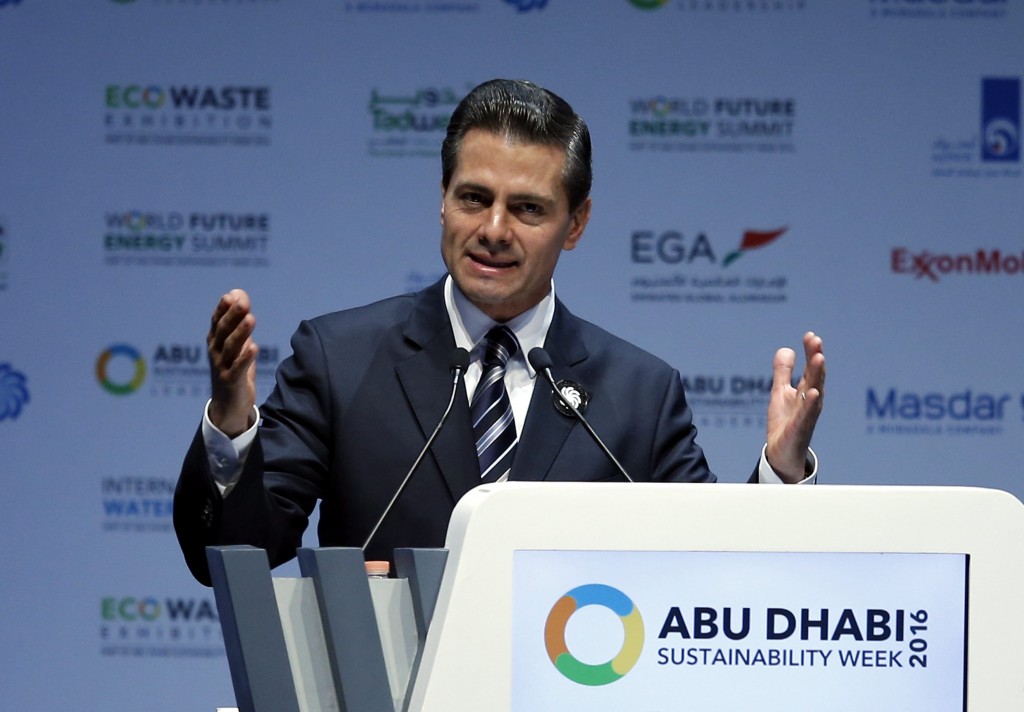 In a new poll, Mexican President Enrique Peña Nieto, seen here, got the worst approval rating of his six-year term that began in late 2012.…
ADOPS News
julio 4, 2016 10:15 AM
Mexico City, Jul 4 (EFE).- Some 63 percent of Mexicans disapprove of President Enrique Peña Nieto's performance, according to a poll taken by the daily El Universal, his worst result since the beginning of his six-year term at the end of 2012.
According to the survey taken between June 24-28, the number of citizens who disapprove of Peña Nieto's work increased 7 percentage points since March, when the last such poll was published.
Some 29 percent of respondents said they "very much" or "somewhat" approve of his presidency, while the other 8 percent "neither approve nor disapprove" of his work.
Judging the measures undertaken by the Mexican chief executive, citizens said that 74 percent were negative and 36 percent were positive.
At the same time, 67 percent believe the country is headed in a "bad/very bad" direction, the most negative response to that question since 2008 when Felipe Calderon was still in power.
More than half the respondents (58 percent) said that Mexico is "a little worse off" or "much worse off" than at the beginning of his six-year term, and a larger percentage, 84 percent, said the country's problems have "overwhelmed" the head of state.
To the question about what is the best thing Peña Nieto has done up to now, the predominant answer was "nothing," with 51 percent, followed at a considerable distance by social programs (12) and reforms (8).
Rated worst were structural reforms (17 percent), insecurity/failure to fight crime (9), teachers' protests/the Oaxaca conflict and "bad government" (both with 5 percent).
The poll is based on face-to-face interviews across the country with 1,000 people of age 18 or older, has a margin of error of plus or minus 2.95 percent and a 95-percent confidence level.